As a kid growing up in Northern California, you had a choice to be a Giants fan or an A's fan. I chose both. However, I collected Giants cards. The first player I chose was Willie McCovey Baseball Cards. To this day, I still have no idea how I chose him but I think it may had something to do with not being able to afford his elusive rookie card as a kid.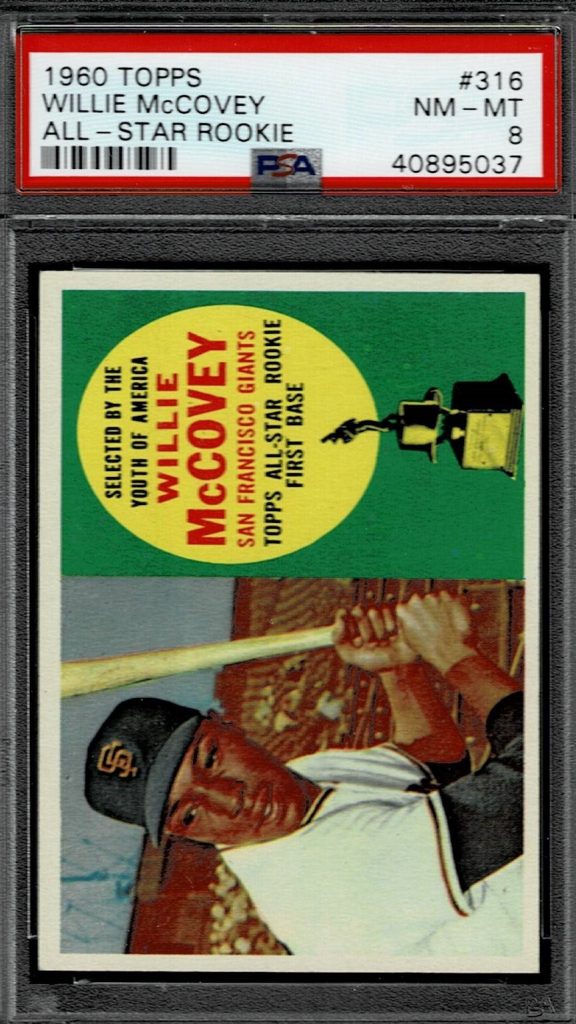 Stretch was the Nickname:
Willie McCovey was born in 1938 in Mobile, Alabama. He played first base from 1959-1980. Almost his entire career was with the San Francisco Giants. A beloved player by the Bay Area fans who hit 521 home runs in his career. Rightly so, Willie was inducted into the Hall of Fame in 1986 in his first year of eligibility.
Here I am 40 years later, still collecting Willie McCovey Baseball Cards. If you have any McCovey cards, please contact Gary Leavitt. I would love to chat with you about them.
"Stretch"Willie McCovey Baseball Cards:
1960 Topps # 316 Rookie Card
1960 Topps # 554 All-Star Card
1961 Topps # 517
1962 Topps # 544
1963 Topps # 490
1964 Topps #350
1965 Topps #176
1966 Topps # 550
1967 Topps # 480
1968 Topps # 290
1969 Topps # 440
1970 Topps #250
1971 Topps # 50
1972 Topps #280