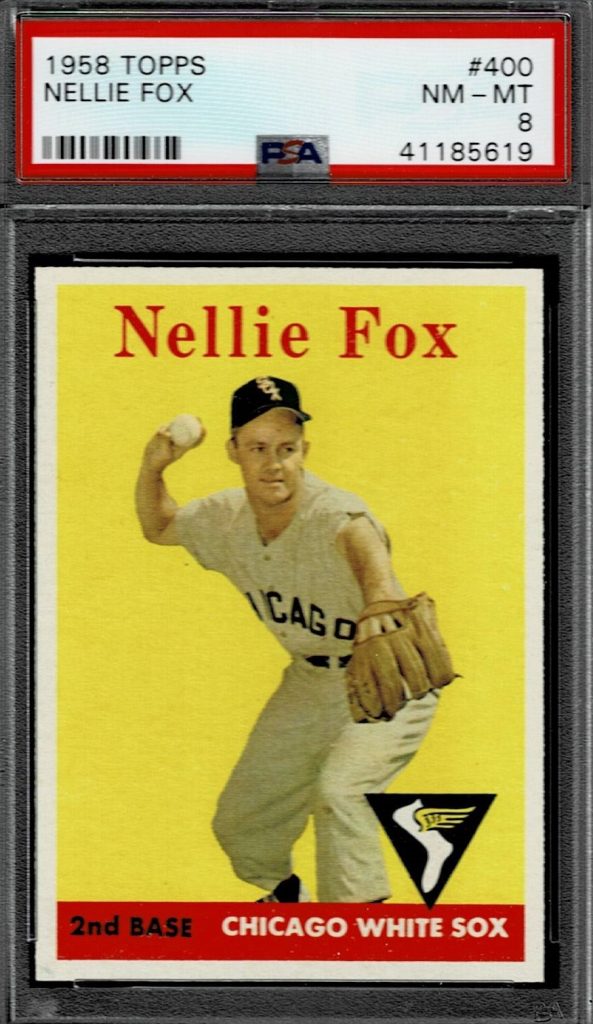 Nellie Fox was one of the greatest second baseman to ever play the game. He played for the Chicago White Sox so he may not have received the amount of attention he should have. Maybe if he had played for the New York Yankees or Brooklyn Dodgers; we would have heard more about him.
Defensive Star
Fox was known for his defensive skills. He won the Gold Glove Award in 1957; the first second baseman to ever win the award. Nellie was also know for his durability. Even at his smaller size of 5'8″ 150 pounds, he was tough as they come. He played in 798 consecutive games over a 5 year span. Fox currently ranks second for the most amount of double plays as a second baseman.
Favorite Nellie Fox Baseball Cards
The 1958 Topps Nellie Fox Baseball Card # 400 is very collectible. This card came out following his Gold Glove Season in 1957. He also had a great year at the plate, batting .317 over 155 games. Nellie Fox was inducted in the Hall of Fame in 1997.
We are currently buying all Nellie Fox Baseball Cards. Contact Gary Leavitt for more Information.