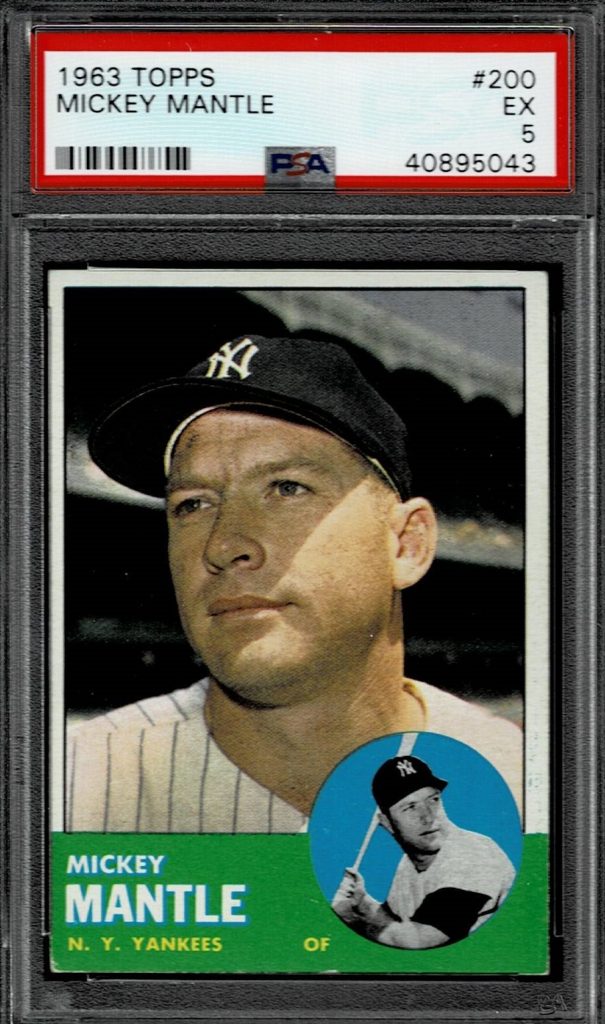 The hits just keep on coming for the 1963 Topps Baseball Cards Set. As if the 1961 and 1962 Topps sets weren't hard enough ,the 1963 set is absolutely loaded with Hall of Famers. There are a total of 576 cards in the 1963 Set. Each 5 cent pack contained a peel-off insert and a stick of gum. 
One of the Adviser's Favorite Sets
The 1963 Topps Baseball Cards set is named as one of the top 5 favorite sets of Baseball Card Advisers. Take your time on this one; there are ton of stars including the rookie cards of #228-Tony Oliva, #553-Willie Stargell, #544-Rusty Staub, and the elusive rookie card of #537 Pete "I didn't bet on baseball" Rose.
The set is very attractive with different colors for every card. The difficulty of the set is the bottom portion of the cards didn't come with the standard white border. The vibrant colors extend all the way to the edge of the card, thus making it very challenging to find cards without the edges dinged up. The backs are also a fan favorite as they are "school bus" yellow and the printing was very bold.
Powerhouse of Star Players
The powerhouse stars and Hall of Famers are as follows: #120-Roger Maris, #200-Mickey Mantle, #210-Sandy Koufax, #250-Stan Musial, #300-Willie Mays, #340-Yogi Berra, #380-Ernie Banks, #390-Hank Aaron, #472-Lou Brock, #490-Willie McCovey, #500-Harmon Killebrew, and #540-Roberto Clemente. Baseball Card Advisers says roll up your sleeves for this one.
Contact Gary Leavitt for more information about buying or selling the 1963 Topps baseball cards.