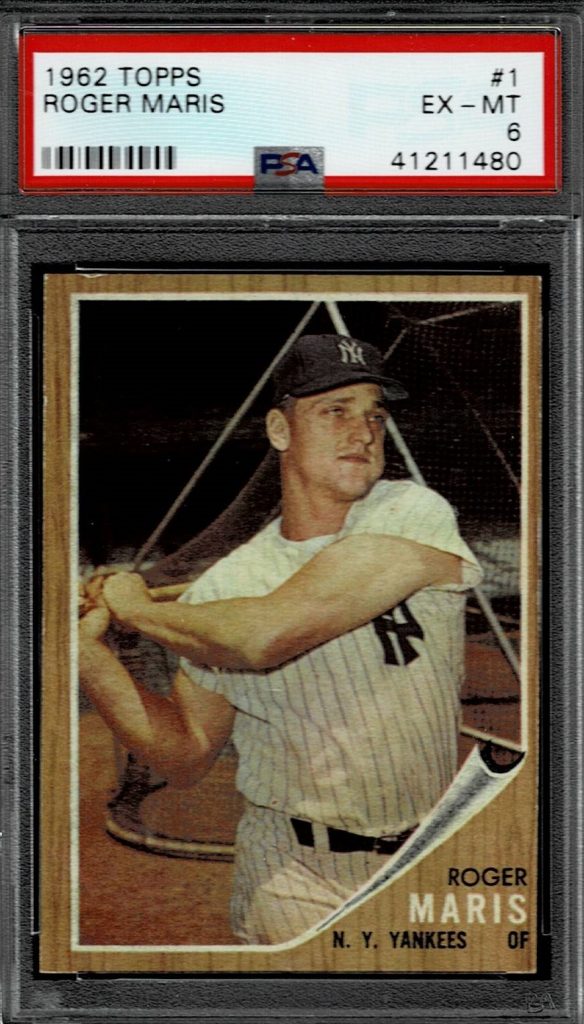 One of My Favorite Sets to Collect
You have now reached one of Baseball Card Adviser's favorite sets. If you want to collect the 1962 Topps Baseball Card Set…bring a checkbook, credit card, and line of credit for high grade cards. This set is absolutely brutal.
Many collectors over the years have told us they don't like the brown, wooden border design of the set. I would agree; however, I enjoy the challenge. This is one of those sets that I collect myself. It is rare to find pack fresh cards. We have tested many ways of storing these cards, and virtually all of them ding up the corners with very little effort.
Difficult High Numbers
Not only is the set hard to find in good condition; it has the same issue as the 1961 Topps baseball card set as the high numbers (523-598) are very hard to find. Not only that, there are a lot of star and rookie cards that make up the final series.
The 1962 Topps Baseball Card Set only has a couple of notable rookie cards: #167-Tim McCarver, #218-Joe Torre, and #387-Lou Brock. The list of stars include the #2-Roger Maris, #5-Sandy Koufax, #10-Roberto Clemente, #200-Mickey Mantle, #300-Willie Mays, #320-Hank Aaron, and #471-Mickey Mantle All-Star. The high number stand outs are #530-Bob Gibson, #544-Willie McCovey, and #594-Bob Uecker Rookie Card.
Baseball Card Advisers also brings attention to the mini subset of Babe Ruth cards numbering 135-144 as difficult cards. There are also approximately 100 "green tint" variation cards to this set. So anyone looking to complete a master set of every card is looking in the neighborhood of 725+ cards to get this one done. Contact Gary Leavitt at for more information and strategy in buying and selling the 1962 Topps baseball card set.