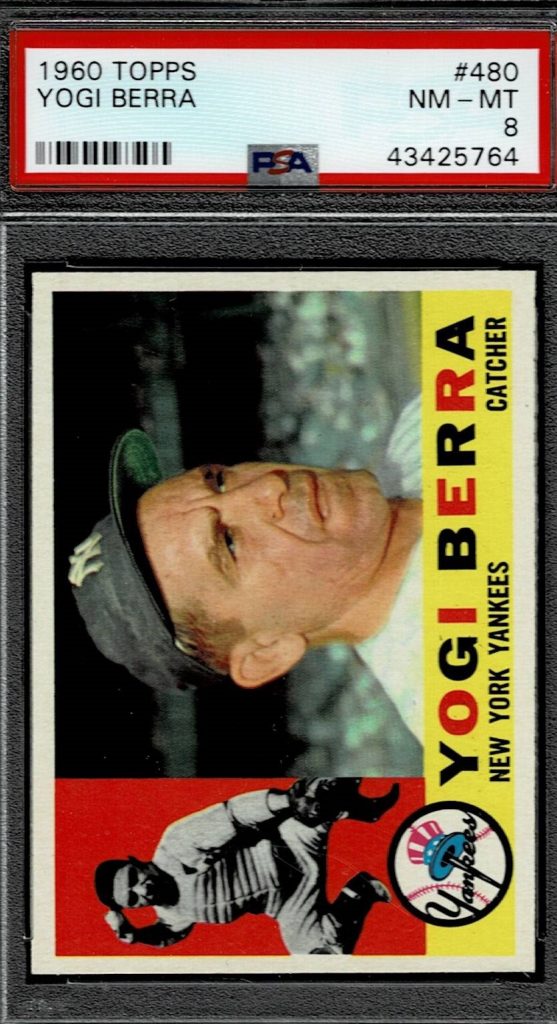 Great Design for the 1960 Topps Baseball Cards
The 1960 Topps baseball card set is a Baseball Card Adviser favorite. The horizontal design, along with the vibrant colors stands out against its previous years issues. Furthermore, one of the nice parts about this set is Topps finally started paying attention to centering. After the debacle of 1959 Topps being miscut so badly; there is no question why this seems to be a favorite. Each card has a close up photo and bold colors with large lettering. This is one of the finer years to collect the New York Yankees team cards. Firstly, most of the players are very affordable and secondly; you can find 1960 Topps cards in really good condition everywhere.
Nice Rookies & Hall of Famers
The 1960 Topps set has 2 big name rookie cards with #316-Willie McCovey, and #148-Carl Yastrzemski. The set carries the entire 1950s lineup of Hall of Famers including: #10-Ernie Banks, #200-Willie Mays, #250-Stan Musial, #300-Hank Aaron, #326-Roberto Clemente, #350-Mickey Mantle, #480-Yogi Berra, and #563-Mickey Mantle All-Star. For questions and comments about buying and selling the 1960 Topps baseball card set, contact Gary Leavitt.